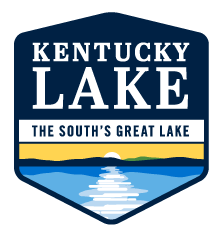 Related Stories
Fishing information by season.
There is always something happening around Kentucky Lake.
Our friends at Kentucky Lake / Marshall County Tourism know fishing is one of the biggest draws to the area. USA Bassin competitors know it well because of our Championship Week events. The website for kentuckylake.org has plenty of information for your next trip including fishing reports, guide information, lake conditions, seasonal information and license and fee information. Here is what they say about the different seasons.
Largemouth Bass
SPRING: 72 DEGREES AVG. TEMP.
LATE SPRING SPAWNERS.
FISH CONCENTRATE IN TIMBER AND BRUSH IN MAY, JUNE & JULY.
SUMMER 87 DEGREES AVG. TEMP.
FISH CONCENTRATE ON DROP-OFFS AND CREEK CHANNELS DURING MIDDAY. SOME ACTION CAN BE FOUND IN SHALLOWS EARLY AND LATE.
FALL 62 DEGREES AVG. TEMP.
FISH RETURN TO SHALLOW STRUCTURE AS WELL AS CHASING THE ABUNDANT SCHOOLS OF BAIT FISH ON MAIN LAKE, ESPECIALLY NEAR POINTS.
WINTER 32 DEGREES AVG. TEMP.
FISH MOVE BACK TO DROP-OFFS, BUT A FEW MILD DAYS MAY BRING THEM BACK TO SHALLOWS TO FEED.
Tournament Anglers:
Kentucky Lake plays host to many fishing tournaments each year.
Leisure Fishermen:
There is nothing better than fishing on Kentucky Lake as the sun rises over the water. If you love to fish then you'll find everything from bass, crappie, to spring spawn…and much more. Each season brings new fishing opportunities!
Don't have your fishing license for Kentucky? You can purchase one here.
Need to find a boat to rent or a place to dock your boat? Find the right spot here!
Book your place to stay here, and then discover more to do on your trip!
First Time Fishing:
Kentucky Lake is a great place to learn how to fish. You may just need some guidance on fishing this new body of water. Or, you may want to bring the family for a fishing adventure. Either way, we have guides available to help you.
We have many tournaments throughout the year so book your accommodations and boat rentals early!
Acquire your fishing license.
Find a local fishing guide service below. Secure a guide for a half or full day if this is your first time to Kentucky Lake. They can give you great tips on fishing this expansive body of water along with showing you a great time on the lake.
Have a great time on the water!