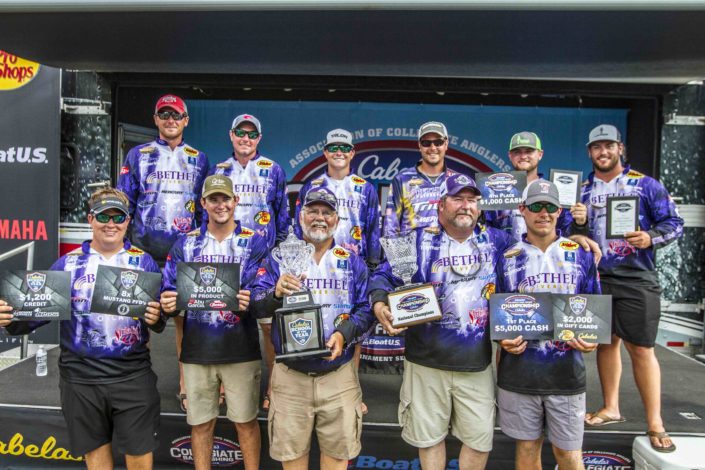 Related Stories
Bethel Earns Cabela's School of the Year presented by Abu Garcia Title
Bethel University is making a name for themselves in collegiate bass fishing. They routinely win, place and do well at high-level college events. They are also the official partner of all U.S.A. Bassin Next Generation events. Their latest win is the "Cabela's School of the Year presented by Abu Garcia"
The winner of the 2018 Cabela's School of the Year presented by Abu Garcia is Bethel University. Running away with the title in a dominating fashion, Bethel University proved they are the best of the best for the 2017-2018 school year. "The Lord has blessed us. We've been able to recruit throughout the year some really great student anglers. These guys work hard all year long. Not just when they're on the water, but both when they're off the water and on the water. It's just a blessing to get to come to these tournaments and do well," says coach Garry Mason. The journey to the top began around this time last year, and culminated with a great performance at the 2018 BoatUS Collegiate Bass Fishing Championship presented by Cabela's.
Read the full article at www.collegiatebasschampionship.com.